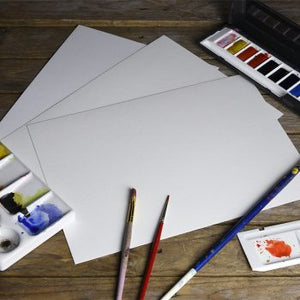 Superior quality watercolour paper with a rough grain surface for use on the either side.
Natural white colour 
Can be brushed, washed and scratched for corrections. 
Acid free and resistant to mould to guarantee stability from ageing
Recommended for students and artists, it is ideal for wet techniques such as watercolour and tempera
Sold in packs of 15 sheets

.